Ch No Ears Here PC CWitch
Sire: Yazz HP Pinnacle
Dam: Romaha WCL Cameo
DOB: 3-7-2005
4 X's BDIS, 6 X's BOB, 3 X's GR, 2 X's Res GR. She was a great doe.
Warlock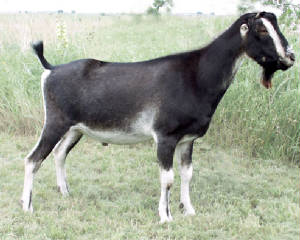 Dream-Fire SS Van Helsing
Sire: Kastdemur's Super Sensation
Dam: CH No Ears Here PC Witch
"Van" Is turning out to be a very promising young sire. His first daughters are on the doe page "Wonder" & "Storm"

Res CH Lamancha Specialty District 6

Central Texas Dairy Goat Association "Big Buck Bonanza"

April 14th, 2007

One of the Van Helsing's daughters below.
Owned by: 4-Ever-R's Jim & Kathy Gillham 1-903-451-3652 Home of Quality Nubians and a few really good Lamanchas
Dream-Fire VH Wonder
Sire:Dream-Fire SS Van Helsing
Dam: Dream-Fire SS Truffles
DOB:2-16-2006
DreamFire LOX Xtreme Gypsy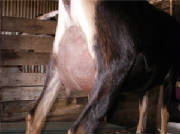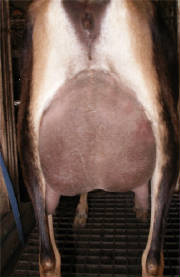 Dream-Fire SS Truffles
Sire: *B Kastdemur's Super Sensation
Dam: Dream-Fire Puff Nestle
DOB 3-13-2004
These are unclipped barn pictures with 12 hrs of milk
Dream-Fire SS Ventura
Sire: *B Kastdemur's Super Sensation
Dam: Lucky Star's QK Pepsi
DOB: 1-16-2005


DReam-Fire SS Vision
Sire: *B Kastdemur's Super Sensation
Dam: CH No Ears Here PC CWitch
DOB:3-7-2005